Best Synthesizer Keyboard for Beginners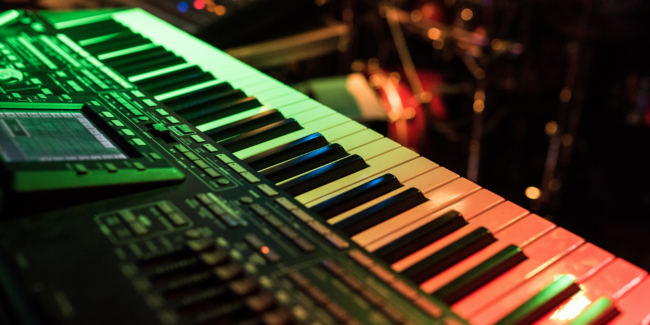 If you're looking for the best synthesizer keyboard for beginners, look no further! Our guide will help you choose the perfect one for your needs.
If you want to play in a band or mix and master tracks, a synthesizer keyboard is a wise choice. If you're new to this niche, we want to help you understand it and pick the best one for you.
Let's summarize the most essential points to consider when looking for a synthesizer keyboard for beginners. It's easier to make intelligent buying decisions when you understand the product,
What's a synthesizer?
A synthesizer is a keyboard that can generate or mimic audio waveforms. Thanks to features like filters and the ability to adjust the articulation of a specific signal, a synthesizer keyboard can produce many different types of sounds.
A synthesizer usually has knobs, sliders, and faders that enable you to control what audio it generates.
Why use a synthesizer?
Popular uses for synthesizers are on stage and in the studio.
Beginner musicians may stick to a standard keyboard, and you can learn more about some of the Best 88-key Digital Pianos. However, more advanced performers may want to upgrade their sound. With a synthesizer keyboard, you can create so many more sounds than before.
As part of a band, you can create unique audio to enhance the band's overall sound. A synthesizer is also an excellent help for solo performers because you only need one instrument to create a host of different sounds.
You can also hook up your synthesizer keyboard to your home studio. The sounds you create with it can improve the tracks that you mix and master.
What should a beginner look for in a synthesizer keyboard?
You're gonna run into a lot of technical jargon while looking for a keyboard, so let's go over some synthesizer terms to help you navigate the unforgiving aisles of a music shop.
Digital vs. Analog
Digital synthesizer keyboards differ from analog models in how they work, their features, and how much they cost.
A digital synthesizer emulates the sound of an analog system, and the audio you hear is thanks to a computer with digital processors. This creates pristine, cleaner sounds instead of the organic, warm audio from an analog model that uses electric current to create sound.
Analog synths tend to be more expensive, but the price doesn't indicate which is best. Some prefer the authentic sound from an analog synthesizer, while others find the number of sounds you can produce with a digital synthesizer to be more valuable. You need to buy according to your preference and for what purpose you'll use the keyboard.
So, for instance, if you want to create and arrange thousands of sounds like a DJ, you would choose a synth. If you only need the sound of a keyboard piano, you may prefer the recorded sounds of an analog synth.
Monophonic vs. Polyphonic
A monophonic synthesizer keyboard can only play one note at a time, while polyphonic synthesizers can produce the sound of multiple notes at once.
You must look at your application and priorities to determine which type is best for you.
While a monophonic synth may seem limited, it has its advantages:
Easy to program
More affordable
The audio is much better than a polyphonic model
They work great if you want a particular sound while mixing tracks
A polyphonic unit makes a great choice if:
It's your backup instrument
You play with a band.
You only want to play chords
Using synth pads
Best Synth Keyboards for Beginners.
To help you parse through the various models, here's our list of top synth keyboards relevant for beginners.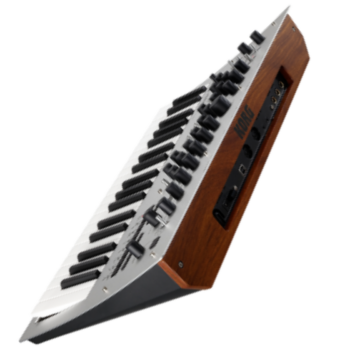 KORG Minilogue
$700
The much-respected KORG Minilogue is a polyphonic 4-voice analog synth keyboard that's a practical tool for many different types of musicians. Because of the keyboard's versatility and range of sounds, this will be an intelligent choice for performing and producing music at home.
Specifications
Main features: 100 sounds and 200 program memories. An oscilloscope visually represents the waveform. It has 37 slim keys.
Control: 8 voice modes to adjust voices and 41-panel controls
Connectivity: USB B; MIDI In and Out; headphones; Sync In and Out; Audio in; Output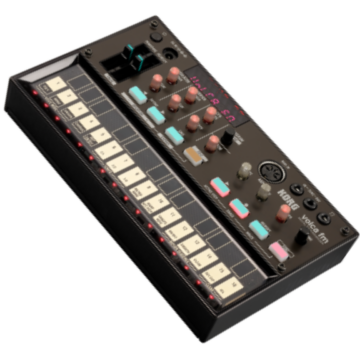 KORG Volca FM
$170
KORG also manufactures the Volca FM, a smart polyphonic choice for easy music editing. Thanks to innovative looping options and automation of specific parameters, it's versatile and user-friendly for beginners.
Specifications
Main features: This unit reproduces the sound of an FM synthesizer. This, along with features like a chorus effect, makes it easy to produce tracks that sound amazing.
Type: 3 Voice digital synthesizer
Control: Transpose, Velocity, Octave, Arp (Type, Div)
Connectivity: USB B; MIDI In and Out; headphones; Sync in and out; audio in; output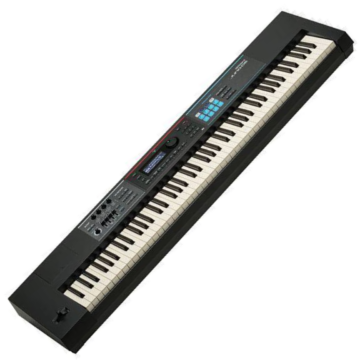 Roland Juno DS88
$1300
In the Juno DS88, Roland gives you a polyphonic keyboard that offers an authentic playing experience, thanks to 88 ivory-feel keys. This makes it valuable for anyone switching from playing the acoustic piano to playing keyboard in a band or mixing tracks.
Specifications
Main features: This portable keyboard has excellent synthesizer features, making it practical to use in a band that often travels.
Type: Weighted action keys
Control: Pitch bend/Modulation lever, four control knobs, 4 level sliders, eight multi-color pads
Connectivity: USB; MIDI; Mic; Pedal; Headphones; DC in; input and output jacks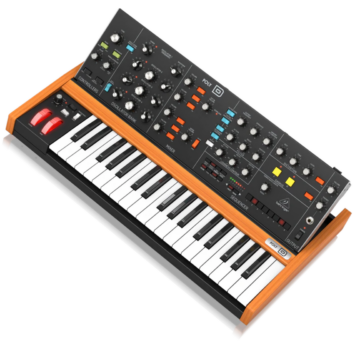 Behringer Poly D Synthesizer
$770
Behringer is another trusted name in the music industry. With the Poly D model, you can easily create quality sounds reminiscent of earlier or modern genres.
Specifications
Type: 4 Voice Analogue Synth
Control: VCO; Classic Ladder Filter; BBD Stereo Chorus; Arpeggiator; Distortion, 32-Step Sequencer
Connectivity: USB B; MIDI In and Out; headphones; Sync in and out; audio in; output
Main features: 37 full-size keys provide a comfortable, authentic feel for experienced piano players.
If you're a complete newbie or still have much to learn about playing the keyboard, get yourself up to speed and Learn How to Play Keyboard on our blog.
For even more support and a loyal sidekick, check out the Simply Piano app. No matter which keyboard you pick, the app will guide you through lessons and provide feedback to help you continually improve. Simply Piano can help you develop on stage or at your home studio, even without signing up for classes. 
FAQs