13 Most Famous Piano Players of All Time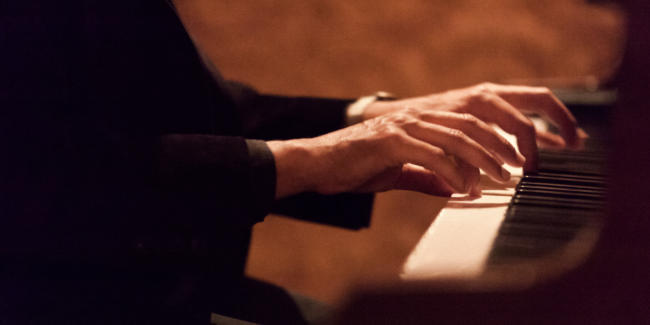 Do you know which are the most famous piano players of all time? Find out the answers in this article.
What is your reason for playing the piano? Is it about capturing the audience and keeping them in the palm of their hand (pun intended) throughout each performance? Then you can learn from the most famous piano players from around the globe.
These musicians earned their fame through admirable technique as well as eccentricities. Gain insight into their lives to inspire you to commit to the habits of highly successful musicians. Perhaps your name will appear on one of these lists one day.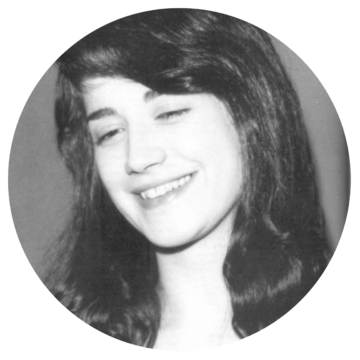 1. Martha Argerich
Born: 5 June 1941
Martha hailed from Argentina and started playing piano when she was three, even playing pieces by ear.
Five years later, she had already performed her first concert. She won various competitions, including the Geneva International Music Competition in 1957.
Despite her success, she had a personal crisis, not knowing if she should continue her music career. She gave up playing piano for three years, but a friend motivated her, after which she gained fame at 24 years old by winning VII International Chopin Piano Competition. She faced another challenge when she fought and beat cancer in the 1990s.
She avoids publicity and prefers concertos and chamber music to solo performances. Martha helps promote other pianists by hosting festivals and being a competition jury member.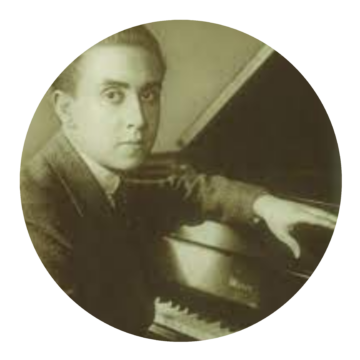 2. Claudio Arrau
Born: 6 February 1903
Died: 9 June 1991
Claudio, a Chilean piano virtuoso, could read music before reading words. He mastered Beethoven's sonatas at four years old and played his first concert at five.
His mother introduced him to the piano, but there weren't any professional musicians in the family. He was lucky enough to receive a grant from the Chilean government for ten years of study in Germany. He studied until he was 15 but stopped after the death of one of his mentors. His talent and skill enabled him to perform globally, often averaging 120 performances a season.
He played various composers' works but was mainly known for Beethoven's interpretations.
If you ever travel to Chile, look for an avenue with his name in Santiago.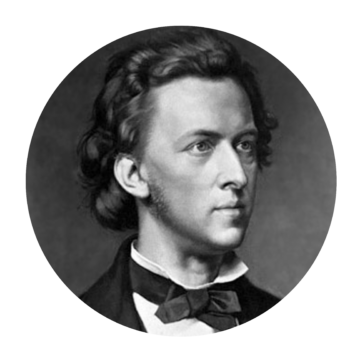 3. Frederic Chopin
Born: 1 March 1810
Died: 17 October 1849
Chopin was a child prodigy and gave concerts and wrote polonaises at only seven years old. He was respected as a composer, performer, and piano teacher. Frederic was friends with another great piano player, Franz Liszt.
He battled with illnesses throughout his life, and because of his physical decline, he wrote fewer pieces when he was older. Still, in only 39 years, Chopin made an incredible contribution to the music world. He composed concertos, chamber pieces, and more, and all his compositions contained sections for the piano.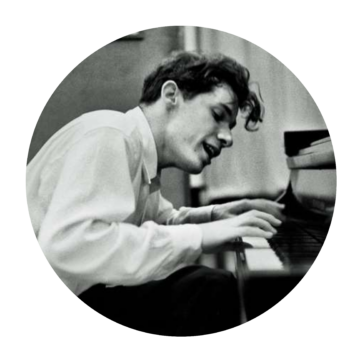 4. Glen Gould
Born: 25 September 1932
Died: 4 October 1982
Glenn Gould was known as an exceptional interpreter of Bach's keyboard work. This respected Canadian pianist grew up in a musical family and learned how to read sheet music before reading words. At three years old, people noted he had perfect pitch, and he passed his Conservatory exam when he was twelve, boasting the highest marks among the candidates.
Audiences remember Glen for his unique style and eccentricities. Interestingly, Glen practiced mentally rather than only at the piano. Instead of just playing, he also hummed during performances. Glen insisted on using a specific, small chair – crafted by his father – for all performances. It was low, so he pulled down on the keys instead of pushing from above. The advantage was exceptional control of the keys.
He only performed in concerts until he was 31 because he wanted to focus on studio recordings. Over the years, Glen won four Grammy Awards posthumously. He earned the Lifetime Achievement Award in 2013.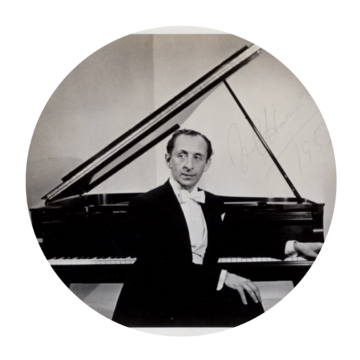 5. Vladimir Horowitz
Born: 1 October 1903
Died: 5 November 1989
Vladimir's first teacher was his mother, and in 1912 he started studying at the Kyiv Conservatory. Eight years later, he performed at his first solo recital.
Vladimir's playing was memorable because of the sound quality he produced and how his playing could excite an audience.
Being born in what was then the Russian Empire, Vladimir only achieved worldwide fame in his 20s, starting with performances in Berlin. Eventually, he played across Europe and in the US, becoming well-known for playing romantic works of Rachmaninov and Chopin.
Although audiences loved him, Vladimir doubted his abilities, and sometimes someone had to push him on stage to perform physically. He developed depression and stopped performing for long periods throughout his career. However, he made many live recordings, even until the last week of his life. He was also a piano teacher but was very strict and would stop working with students if they didn't progress.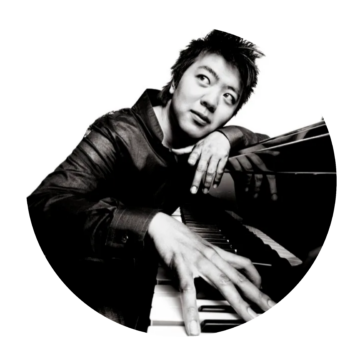 6. Lang Lang
Born: 14 June 1982
A cartoon featuring a composition of Franz Liszt inspired Lang Lang to learn to play the piano. His lessons started when he was three, and within two years, he was doing public recitals and winning competitions.
Surprisingly, a tutor expelled him because he lacked talent when he was nine. But he continued his studies and, in 1993, won the Xinghai National Piano Competition in Beijing.
In 1997 his father took him to America, and soon both musicians and critics noted his talent. Lang Lang's playing stands out as his flair, exceptional technique, and charisma. Early in his career, he already had sold-out shows in venues like Carnegie Hall and the Royal Albert Hall.
He still performs at various events, has had many TV appearances, and released an autobiography, 'Journey of a Thousand Miles.'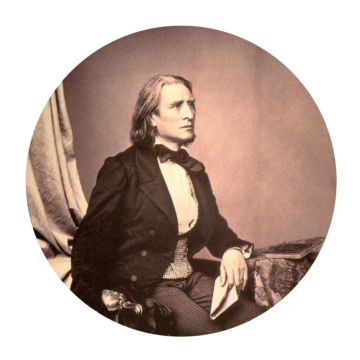 7. Franz Liszt
Born: 22 October 1811
Died: 31 July 1886
This pianist came from Hungary and was also a composer and music teacher. He knew other piano greats such as Haydn and Beethoven during his life.
His fascination with the piano started at age six while watching his father play, who then started teaching him at age seven. At eight, he did his first compositions, and a year later, he played in concerts. Through his performances, he found financial support to study music in Vienna.
Watching Paganini play the violin inspired Franz to become a piano player. Especially during the 1840s, he performed as a concert pianist. Audiences found his facial expressions and physical gestures entertaining.
Because his father insisted that he use a metronome, his ability to keep tempo was impressive. He was also an excellent sight-reader.
His performances earned him enough money that he could help others, and he was known to support charities.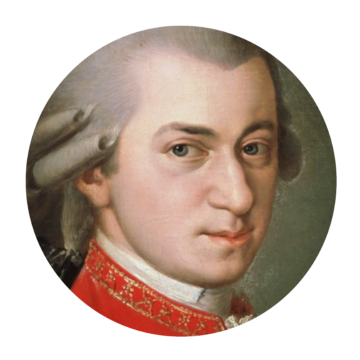 8. Wolfgang Amadeus Mozart
Born: 27 January 1756
Died: 5 December 1791
Famous enough that he's known by his surname alone, Mozart mastered the keyboard and violin.
He grew up in Salzburg and started learning piano at age three by watching his father, Leopold, teach his sister, Nannerl. He played independently, and at age four, his father started teaching Mozart too. Mozart's talent soon became apparent since he had already composed music at age five. His sister remarked how faultlessly he played and kept time, even as a child.
Leopold started taking his children on tours to perform as child prodigies in 1762. Over the next few years, Mozart traveled to Italy and elsewhere in Europe, performing in front of royalty and meeting other great musicians like Bach.
Eventually, his talent earned him the honor of serving as a musician at the court in Salzburg. In search of an alternative position with better pay, he ended up in Vienna, where he lived until his death at 35. He composed music until his last days, creating over 600 pieces during his lifetime.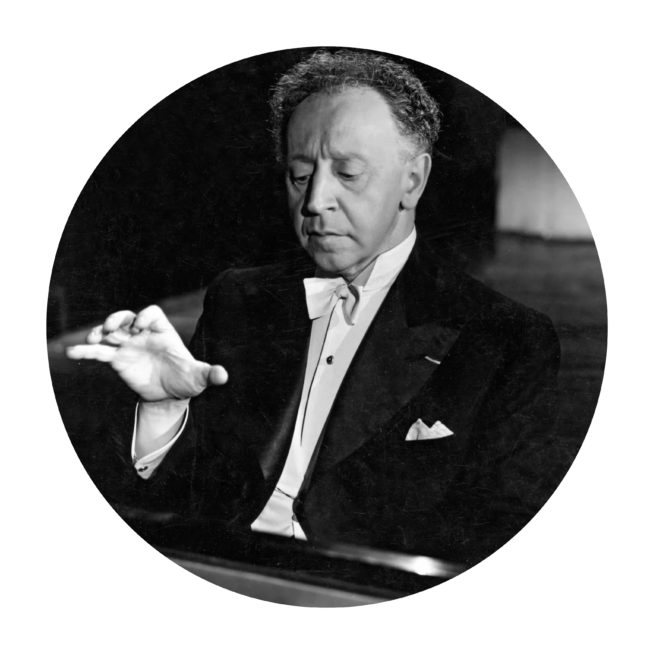 9. Arthur Rubinstein
Born: 28 January 1887
Died: 20 December 1982
Arthur entertained audiences with his talent for eight decades, from 1904. Experts view him as one of the best players of Chopin.
He already impressed his family when he was two by showcasing absolute pitch while watching his sister's piano classes. His father offered him a violin, but he was adamant about learning to play the piano. Even talented musicians of the time like Joseph Joachim were astounded at Arthur's talent at age four. His debut performance took place at only seven years old, and when he was 13, he played with the Berlin Philharmonic.
This child prodigy went on to play in Paris in 1904 and Carnegie Hall in 1906. Unfortunately, the US didn't receive him very well. The rejection led to a failed suicide, and then he found the start of a successful career in London.
Apart from being exceptional at playing solo concertos, Arthur also excelled at chamber music. He recorded a lot of music created by Romantic composers.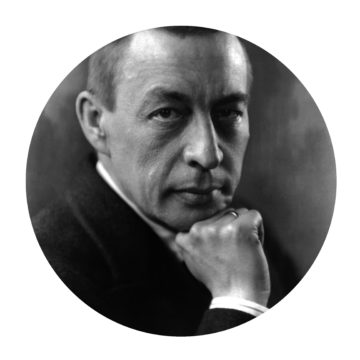 10. Sergei Rachmaninoff
Born: 1 April 1873
Died: 28 March 1943
Although primarily a composer, experts warrant Sergei Rachmaninoff as one of the greatest piano players in the world too. His love for the instrument is evident in how much it features in his compositions.
Sergei started piano lessons when he was four, and at age 19, he already had a piano and orchestral composition to his name. Unfortunately, critics didn't like his Symphony No. 1, and the criticism sparked years of depression. Luckily, therapy helped him overcome his mental health challenges. He eventually performed as conductor and pianist the world over, though primarily in New York, where he settled after leaving his native Russia in 1918.
He toured until 1942, but his health deteriorated because of melanoma, and he died in California in 1943.
Although Sergei recorded a lot of music, there isn't much video footage of him in action.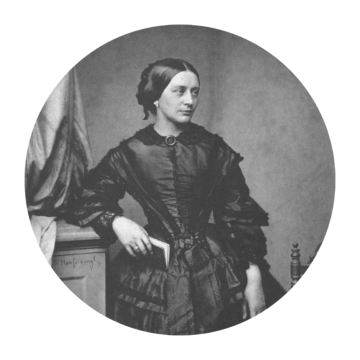 11. Clara Schumann
Born: 13 September 1819
Died: 20 May 1896
Clara's husband, Robert, enjoyed more fame than she did, but she was a piano great in her own right. Her father taught her to play, demanding one hour of lessons and two hours of daily practice. At eleven years old, she had already toured Vienna and Paris.
Her concert playing years stretched over six decades, and she was a sought-after piano teacher. Many institutions offered her positions, but she chose to teach at Dr. Hoch's Konservatorium, where she was the faculty's only woman.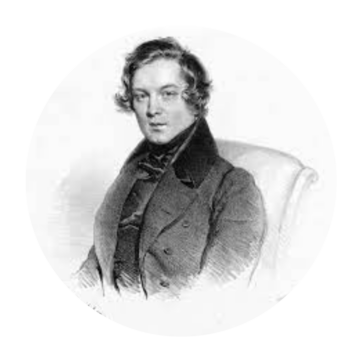 12. Robert Schumann
Born: 8 June 1810
Died: 29 July 1856
Robert Schumann started studying law but left his studies to pursue music with the hope of becoming a virtuoso pianist. Unfortunately, he injured his hand, and although people still remember him as a piano player, he eventually became most famous for his compositions.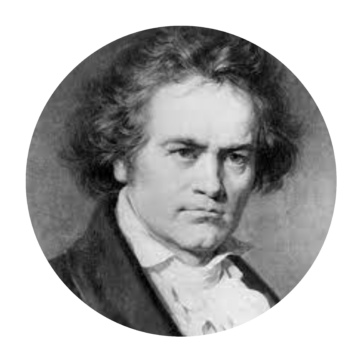 13. Ludwig van Beethoven
Born: December 1770
Died: 26 March 1827
Beethoven was a German composer but respected as a virtuoso pianist. He also played the violin and organ. His father, Johann, started teaching him when he was a child. Christian Neefe was another important tutor, helping him create and publish his first work around 13.
Beethoven sometimes taught music, played in the court orchestra, and wrote music to earn money.
Unfortunately, he became partly deaf and could only identify low tones and deafening sounds. Despite hearing loss, he composed some of the most incredible music, including nine symphonies, a violin concerto, and five piano concertos.
The world's famous piano players come from all walks of life, and each has its traits. But clearly, technique and practice are as important as talent. If you dream of making piano playing your career — as a performer, teacher, or composer — use the Simply Piano app to improve your playing daily quickly.
FAQs.