The 5 Best Piano Tuning Apps in 2022
Are you searching for the best piano tuning apps to get your instrument sounding right? Check out our list of the best piano tuning apps for Androids and IOS.
Instruments require tuning regularly, and pianos are no exception. Neglecting your instrument results in strings that are too loose or tight and too flat or sharp of notes.
You can always tune your instrument by ear. However, most of us lack the experience and fine hearing to do that. That's why there are tuning devices—so we can adjust our instruments properly without the help of professionals.
Piano tuning apps make calibrating your instrument much simpler (and more affordable). The apps work with various iOS and Android devices and are easy to install.
But which piano tuning app is the best?
Ultimately, you decide. But to make things easier here are the five best piano tuning apps in 2022.
What is a chromatic tuner?
Most piano tuning apps use a chromatic tuner. Before phone apps, they were the most common device for tuning string instruments. Today, chromatic tuners are available in clip-on, pedal, microphone, and application formats.
By playing a note using a built-in microphone, the tuner detects the sound and displays the pitch you're playing relative to the nearest semitone on the chromatic scale.
Tuning your instrument.
Tuning your piano is essential when caring for your instrument and ensuring the notes create the correct sounds.
Although even with the best piano app available, it's useless if you don't know how to tune your instrument.
Now that you know how to tune your instrument choosing the right app is much clearer.
Check out our Piano Tuning Essentials & DIY blog to learn how to tune your piano.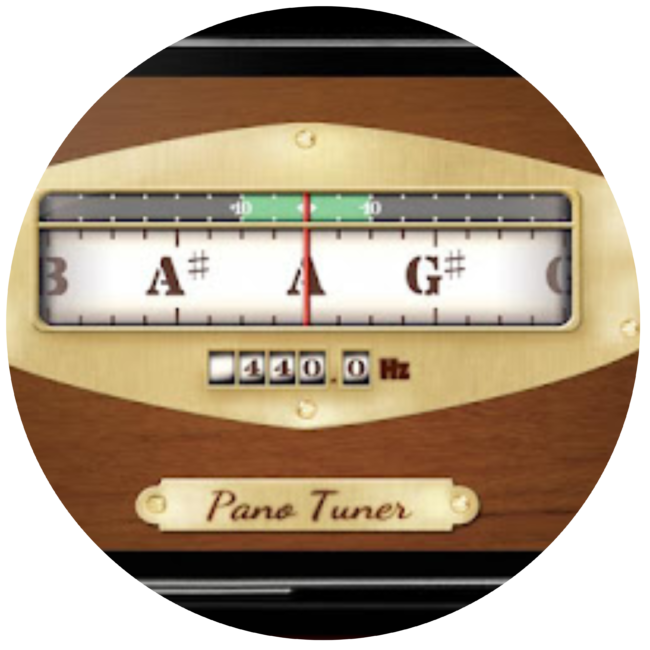 1. Pano Tuner.
Pano Tuner (yes, that's how you spell it)..is the top-rated chromatic tuner on Google Play and works seamlessly with pianos, guitars, trumpets, upright basses, and countless other instruments.
The app is free, simple, and ready to go from the moment you open it. Just play a note, and the app displays whether your pitch is in or out of tune in seconds.
Pano Tuner also offers a lot of possibilities in terms of customization. For instance, you can adjust the sensitivity for more accurate tuning, create harmony, and more.
Features:
Fast response time
Tunes various instruments
Chromatic tuning
Adjustable sensitivity
Adjustable settings
The app is available on Android and iOS.
2. PianoMeter – Professional Piano Tuner.
Another fine choice for tuning your instrument is PianoMeter. What distinguishes this app is its unique interface – the app gives the user a clear picture of how in-tune or out-of-tune your piano is.
The display includes a numbered dial, a keyboard that shows which key you're pressing, and a graph. So there's no mistaking which key you're playing and whether or not it's tuned. When a note is in tune, the dial goes to zero. If it's too sharp, it shows a minus (-); if it's too flat, a plus (+) followed by a number.
With this app, you can enjoy a free version, although it only tunes C3 and C5. To adjust the rest of your piano and use a host of other features requires you to purchase the app.
Features:
Automatic note detection
Adjustable settings
An ideal tuning curve to compare your piano sounds to the perfect tone.
Create multiple tuning files
The app is available on Android and iOS.
3. Tuner & Metronome.
With over ten million downloads, Tuner & Metronome is a popular choice. This app is more than a mere tuning device and metronome. Designed by musicians, it comes with over 4,000 available music sheets, and you can upload your own and record the music you create.
The app is easy-to-use and comes with two tuning modes, chromatic and pitchfork. So it can help you tune various instruments, including piano, guitar, violin, harmonica, and many more.
Features:
Multiple tuning setting
Works with a plethora of instrument
Built-in metronome
Over 4,000 pages of sheet music
The app is available on Android and iOS.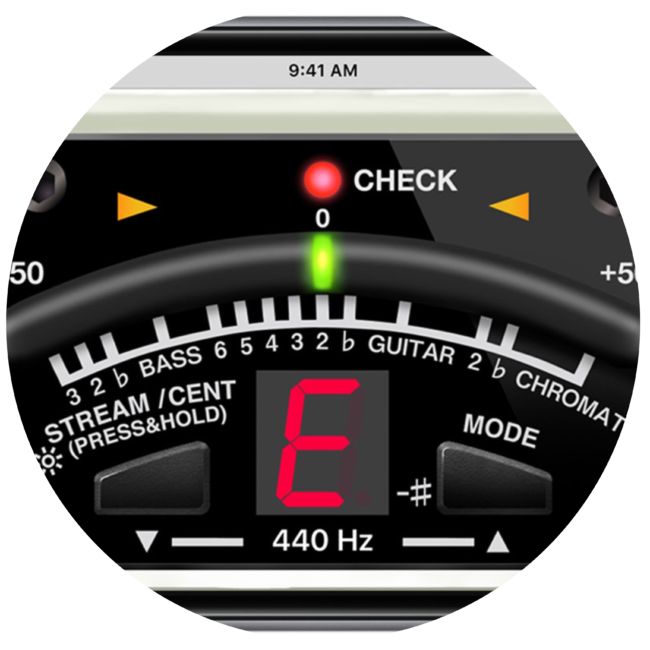 4. BOSS Tuner.
Created by Roland Corporation, BOSS Tuner – based on the original Chromatic Tuner TU-3 – is an excellent chromatic tuner.
The app offers an audible reference pitch function to help you tune your instrument by ear. However, if that's not how your roll, the chromatic tuner uses the microphone from your phone to help you tune your piano. You can adjust the sensitivity, fork, and background color to your preferences.
The app is free to download, incredibly accurate (just like the TU-3), and works seamlessly with guitars, basses, and pianos.
Features:
Accurately tunes a wide variety of instruments
Built-in newsfeed offering information on other BOSS products
Includes 21-segment meter, note display, and visual tuning indicators
User-friendly interface
The app is available on Android and iOS.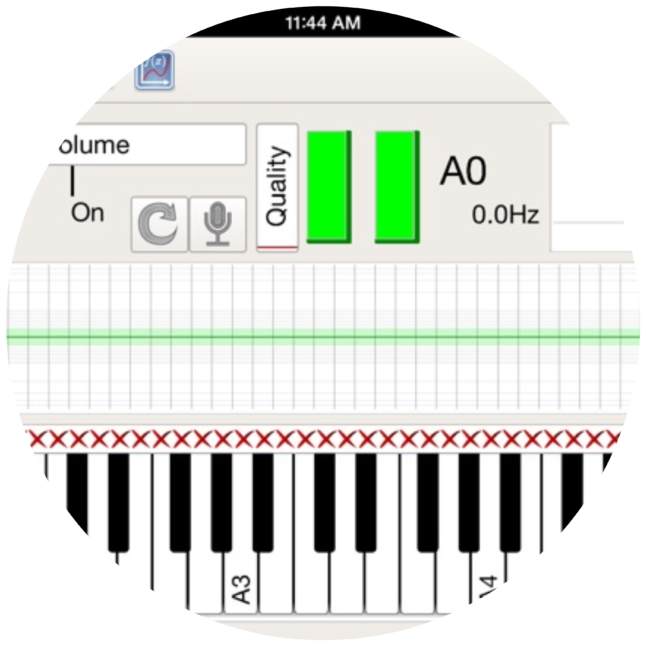 5. Entropy Piano Tuner.
Last (but certainly not least) is Entropy Piano Tuner. This app helps you tune your piano using a new method that's based on entropy minimization.
Entropy Piano Tuner takes in the individual characteristics of your instrument to tune with more precision.
You can tune your piano in just three steps.
1. Switch to "Recording mode."
2. Starting with the leftmost key, play each note, switch to Tuning Mode, and play individual notes.
3. When the note is in-tune, the app echoes the sound.
Entropy Piano Tuner works best with a computer or laptop but also has a phone app.
The app is available on Android and iOS.
Tuning out.
Piano tuning apps make tuning your piano an easy process. Many are free and work seamlessly with phones and computers – making them accessible to everyone.
Apps are convenient. They turn our phones into the ultimate musical sidekick.
Piano apps use game theory to make your lessons fun, engaging, and affordable. The Simply Piano app allows you to learn piano at your own pace in a structured manner. You can even use it as a supplement for your piano lessons. 
You'll be playing your favorite songs in no time!
FAQs.