Kimball Pianos: A Fascinating History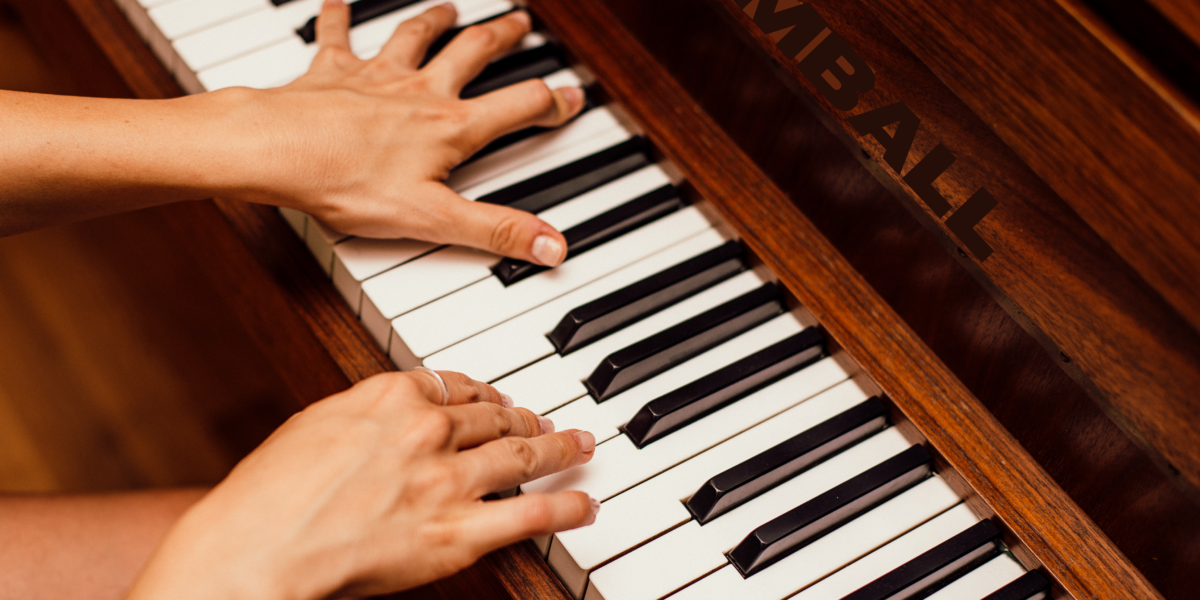 In this blog article, you will learn the history of the Kimball pianos, one of the most famous and successful piano brands in the US.
Kimball was one of the largest piano manufacturers and was one of the biggest names in piano manufacturing in the 19th and 20th centuries.
However, nothing lasts forever.
Let's peer into the fascinating history of the W.W Kimball and Company and see what kind of instruments the once-influential business created.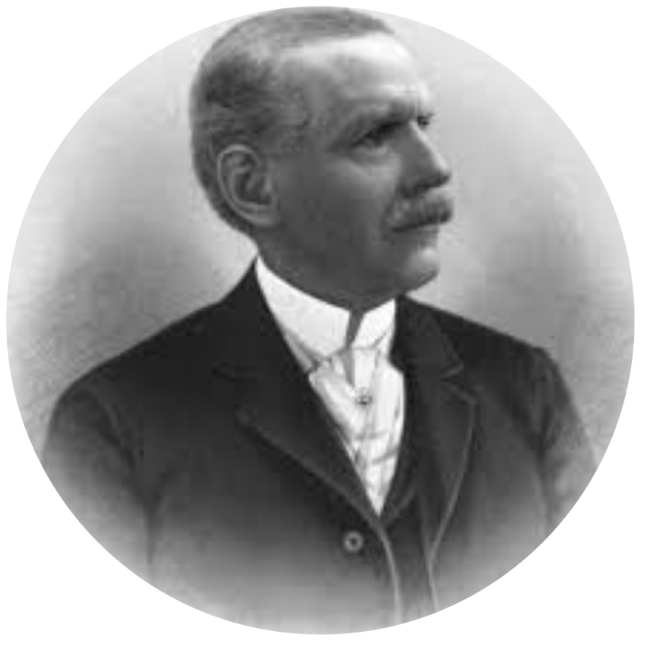 The history of the Kimball pianos.
William Wallace Kimball was born in Rumford, Maine, in 1828. He started his professional career as a real estate broker, although he would eventually liquidate his investments and move to Chicago.
In this city, Kimball founded his first piano and organ dealership in 1857, named W.W. Kimball and Company.
While he sold various instruments, William Kimball started building and selling his reed organs in 1877. Business was good, and Kimball began incorporating actions made by J.G. Earhuff and other contractors' cases and gradually shifted towards complete, in-house manufacturing.
With continued success, there was a need for expansion. In 1882 Kimball had his very own factory built to manufacture organs. It was long before W.W. Kimball and Company started producing 15,000 instruments annually.
Late 19th Century.
In the late 19th century, pianos dramatically grew in popularity, and Kimball was happy to meet the rising demands and become one of the few American piano manufacturers.
If you're curious about other American piano companies, check out our blog Acrosonic Piano: All You Need to Know.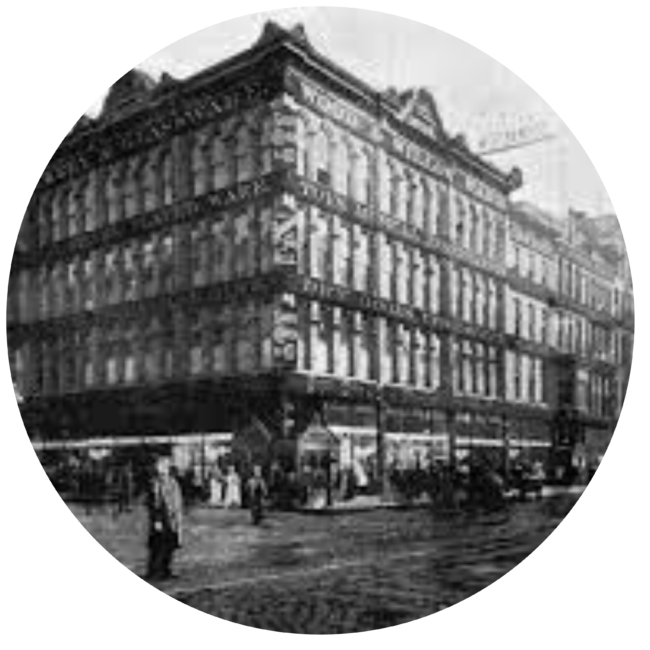 In 1887 a five-story factory was erected to construct the first Kimball pianos. However, their earlier creations were of lesser quality than the competition. Kimball quickly fixed the issue by hiring veteran instrument-makers from companies such as Steinway & Son and Bechstein.
With better quality pianos, all that remained was to inform the public and rack up some sales. W.W. Kimball and Company embraced a door-to-door sales tactic to sell and spread the word about their pianos, eventually becoming a household name.
World Wars.
War is generally not a good time for anyone. Piano companies are no exception because the demand for pianos tends to drop when civil order is questionable. Like many other piano companies, their factory was repurposed to produce aircraft parts for military contractors during World War II.
After the work, W.W. Kimball and Company could not return to their former glory and suffered financially.
1959 brought significant changes to the company.
A subsidiary of Jasper Corporation (1959-1996)
A furniture company, Jasper Corporation, bought W.W. Kimball and Company in 1959, beginning the next chapter in the company's history.
Piano production was relocated to a factory in West Baden, Indiana, although the first Kimball pianos lacked consistency in quality control. Some instruments were fantastic, while others were mediocre at best.
Despite the rocky start, Kimball returned to its former glory at the top of the industry as the largest producer of pianos in the world. Within a few years, the subsidiary company started shipping 250 pianos and 150 electric organs daily.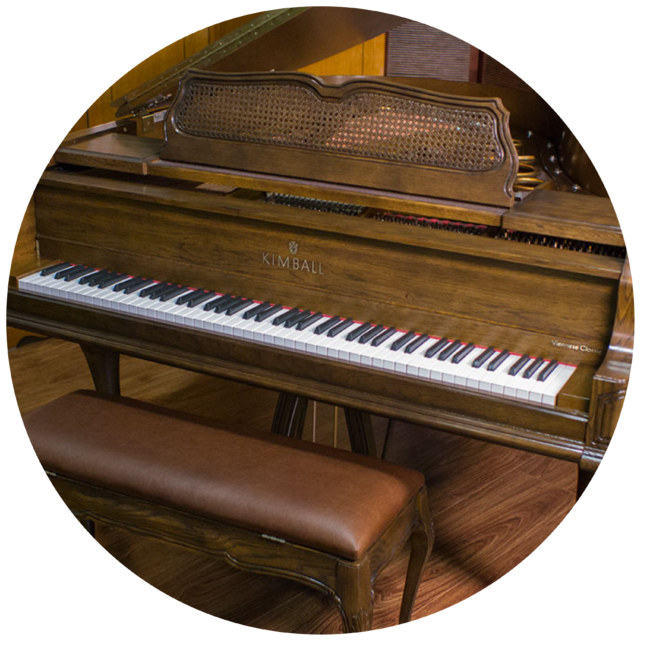 Having found its footing in the instrument-making world, Jasper Corporation also purchased the prestigious Bosendorfer piano company and the Krakauer Brothers. Acquiring and harnessing the two companies' expertise strengthened the quality and prestige of Kimball pianos – the creation of Viennese Kimballs.
Though the Jasper Corporation invested heavily into Kimball pianos, musical trends shifted in the late 19th century, and piano sales plummeted. Other musical instruments gained popularity. Ultimately, the demand for pianos and organs dropped.
In 1996, their production stopped, and the resources were allocated to support furniture manufacturing.
How much are Kimball pianos worth today?
Even the best Kimball pianos are considered to be middle-tier. In terms of quality and sound, they simply don't bring anything special compared to the competition.
Although, Kimball pianos did excel in terms of accessibility. In contrast to other pianos, they were affordable — which explains their popularity.
Today, a Kimball piano is between $500 to $1000 unrestored, but depending on the type of piano, the price can be much higher. For instance, Lindeblad restored some of them, and now they're worth up to $20,000.
These pianos were once a trendy instrument, leaving their mark in the history books. Although, nothing lasts forever. You can still get your hands on a Kimball instrument to this day. While they weren't top-tier instruments, they were accessible and ultimately enabled people worldwide to enjoy the masterpiece that is a piano.
Regardless of what kind of keyboard you have at your disposal, learning and playing music is an enriching experience. If you're looking to improve your piano skills, try out fun, engaging, and effective piano lessons with the Simply Piano app.
FAQs.