Our Selection of the Best Piano Brands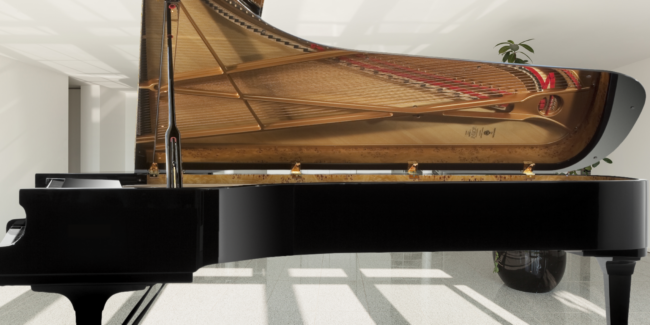 A list of the best piano brands, with information about each company and the pianos they make. From Bösendorfer to Steinway & Sons, here is our ranking.
Buying a piano is an investment. Not only are you exchanging your hard-earned money for a musical instrument, but you're committing your time to hone a skill.
There are tons of piano brands out there, each of them creating unique instruments. Some companies make prestigious concert pianos that cost hundreds of thousands of dollars, while others develop pianos that are accessible to the masses.
Knowing the kinds of pianos these brands produce helps you find the ideal instrument for your needs.
So acquaint yourself with the world of piano production with our selection of the best piano brands.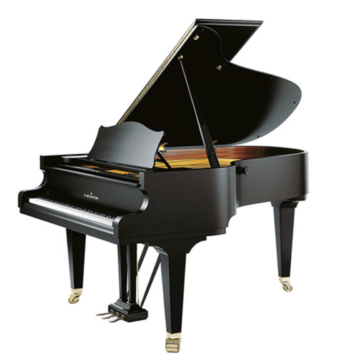 1. Bechstein
After years of studying and working in France and England as a piano craftsman, Carl Bechstein became an independent piano maker, founding his own factory in 1853 in Berlin, Germany.
Because of endorsements from virtuosos such as Franz Liszt and Hans von Bülow, Bechstein pianos quickly gained recognition. With quality products and a blooming reputation, they became the leading supplier of pianos for Queen Victoria and one of the few piano companies to hold a royal warrant.
By the 1900s, Bechstein was among the leading piano makers in the world, creating over 5000 pianos annually.
Unfortunately, the company would suffer during the two World Wars, losing lucrative contracts because of anti-German sentiment. However, in 1986, Bechstein was bought by the entrepreneur and piano maker Karl Schulze.
Since then, the company has continued to produce top-tier instruments, supplying individuals, concert halls, and education centers worldwide. Bechstein is famous for building unique pianos and creating beautiful case designs.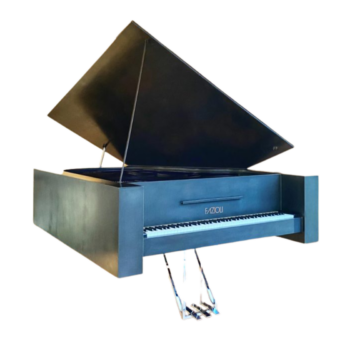 2. Fazioli
What happens when an engineer/academic develops a passion for music and instrument-making?
You get kick-ass pianos, of course!
Born in Rome in 1944, Paolo Fazioli graduated from Sapienza University with a mechanical engineering degree, a piano diploma at the G. Rossini Conservatory, and a master's degree in music composition at the Academy of St. Cecilia.
In the 1970s, Fazioli built his piano factory within his family's furniture plant in Sacile. In 1979, Fazioli and a small team of specialists began working on the prototype for a baby grand piano. The prototype was finished in June 1980. Fazioli and his team ended the year by creating two other pianos, the F156 and F228. The company was officially founded in 1981.
Today Fazioli is the youngest legacy piano brand in the world. They produce grand and concert grand pianos exclusively, prioritizing quality over quantity — many of the pianos have unique and expensive designs.
But are the best piano brands strictly those that create state-of-the-art instruments?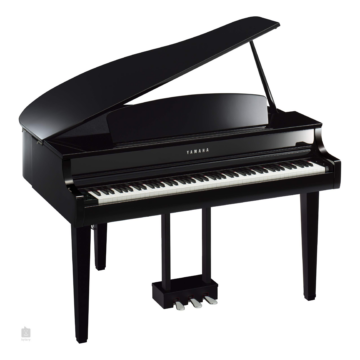 3. Yamaha
Yamaha created their first piano in 1900. The team would grow into a top piano brand in the following century. However, building pianos remain the company's primary focus.
Piano artisans traveled the world, attending piano conferences and events to learn about the latest developments in piano technology and design. With over ten years of research, Yahama would join the elite piano brands when they created the CFX. The CFX produces ideal tones to accompany singers.
Yet, Yamaha's specialty lies in their pianos for students and music lovers. The company creates affordable quality pianos (including various digital pianos, keyboards, and synthesizers) that produce thousands of instruments annually.
Being a leading producer with an array of instruments is undoubtedly impressive. Yet, our next brand brings something more creative to the table.
For more details about Yamaha, check out How To Choose A Yamaha Keyboard For Beginners.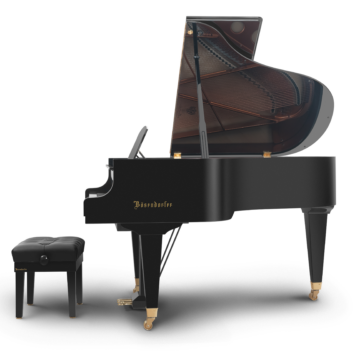 4. Bösendorfer
One of the oldest luxury piano brands today, the company was founded by Ignaz Bösendorfer in 1828 in Vienna, Austria.
Bösendorfer enjoyed success soon after its establishment, achieving the honor of 'official piano maker' in 1830 to the Emperor of Austria.
What Bösendorfer is most known for, however, is the Imperial model 290. Equipping the piano with 97-keys, the instrument-makers added an entire new octave that expanded the range of sounds the instrument could produce. Because of the instrument's size, it creates richer and darker sounds.
Bösendorfer is currently a subsidiary of Yamaha but remains faithful to its legacy — continuing to produce luxury concert pianos.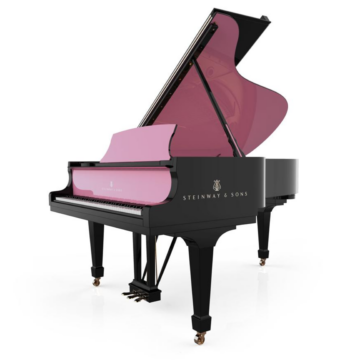 5. Steinway & Sons
And last, but certainly not least (had to), we come to Steinway & Sons. Originally called Steinweg & Sons, the company name was Americanized after Heinrich Steinweg and his family immigrated to the United States in 1850.
Steinway & Sons was founded in 1853 in Manhattan and hit the ground running. They became a manufacturing powerhouse, producing an entire piano in an hour. Soon, they became the first American piano manufacturer to win the Gold Medal of Honor at the Paris piano exhibition.
Steinway & Sons have reigned supreme over the last 150 years – amassing over 125 patents and creating magnificent pianos. Many institutions, including Yale and Juilliard, are faithful to the company and its products.
Steinway & Sons have recently acquired a private digital player developer company, merging the tech and creating the Steinway Spirio – they also have a metronome app for Android and iOS systems.
The company currently creates an array of piano designs, from affordable instruments to luxury pianos that cost over a million dollars.
The world of pianos is a competitive one. Some brands focus on creating one-of-a-kind masterpieces that take performances to the next level, while others produce quality instruments accessible to everyone.
Regardless of your piano at your fingertips, learning takes time and practice. Optimize your piano lessons with Simply Piano.
FAQs.