Guitar Hanger: A Buyer's Guide for Beginners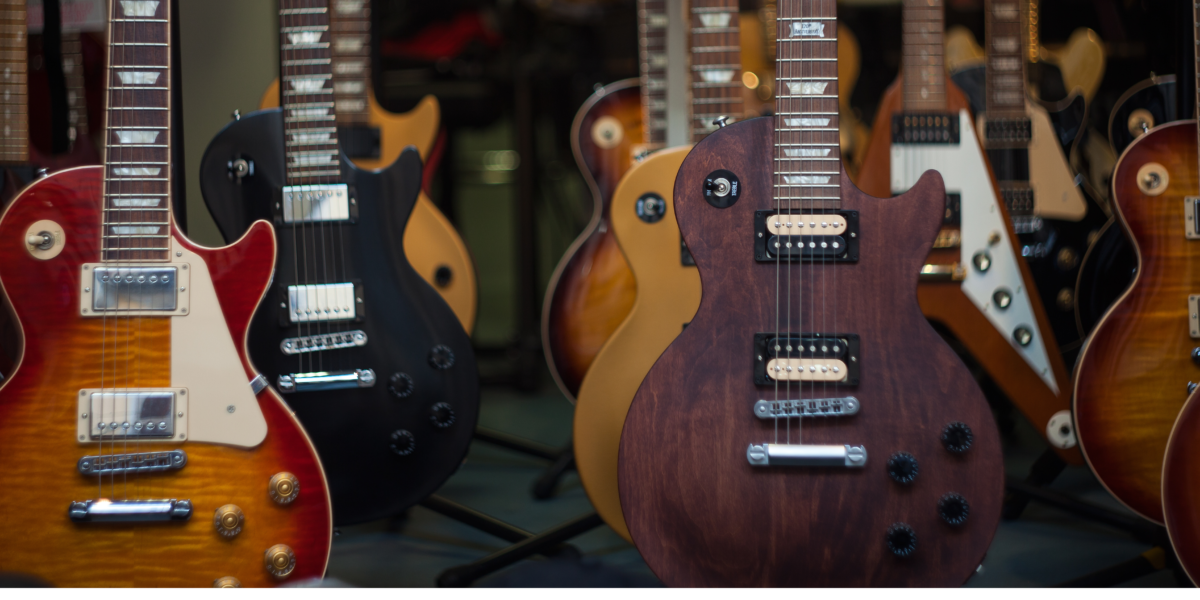 This buyer's guide explains everything you need to know before buying a guitar hanger. Check out some of the best guitar hangers in 2022.
Looking for the ideal way to store your guitar?
You can keep it in the case, but taking it out is a bit of a hassle. To make things more convenient, you can use a guitar stand.
This blog details everything that you need to know about guitar hangers, from how to install them to which ones you should buy.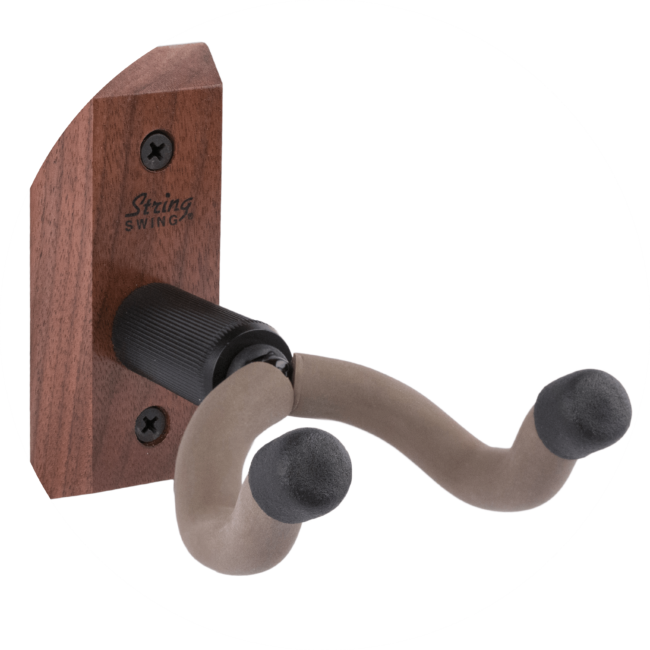 What is a guitar hanger?
A guitar hanger is a small device that lets you hang your guitar on a wall.
They're commonly made with metal, wood, and plastic and use foam or rubber to cushion your guitar's headstock.
Why should you use a guitar hanger?
Guitar hangers and stands are game-changers for storing your instrument, providing your guitar with safety and accessibility.
One potential drawback of using a guitar hanger is storing your beloved instrument in a seemingly precarious spot. That's a fair concern. However, people worldwide use them without issue.
Guitar stands work splendidly for many guitarists; they keep their instruments secure (much closer to the ground) and out in the open–ready for you to pick them up and play.
Guitar hangers are more practical. They're much smaller and cheaper, and because you mount them on a wall, they allow you to be more spatially efficient. Practicality aside, they also turn your instrument into a cool wall decor when you're not using it.
How to install a guitar hanger.
Guitar hangers are perfect storage accessories. Generally, they come with two or more screws, so all you need is a screwdriver and a stud finder.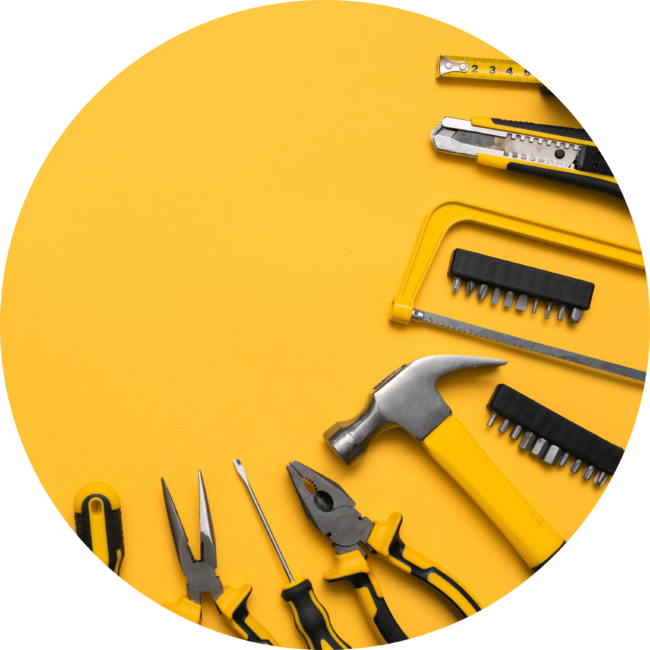 Follow these steps to install your guitar hanger safely:
Gather the necessary tools (screwdriver, stud finder, hanger).
Find a beam in the wall and mark down where you'll screw your device.
Remove the hanger from the packing.
Screw the base of the hanger into the beam. You must screw your handle into a beam, not the gyprock because it supports your instrument.
Screw the base of the fork into the piece connected to the wall.
Vacuum the dust.
Voila! Your guitar hanger is secure and ready for use.
Types of guitar hangers.
When it comes to guitar hangers, there a many creative designs. Some offer additional security, others focus on aesthetics, and some go with a more straightforward design.
While shopping for guitar hangers, you're likely to encounter many different brands–each with unique details. Generally, there are three types of hangers.
Standard guitar hangers
With the standard guitar hangers, what you see is what you get. They come with a metal or wooden piece that you screw into the wall and a cushioned fork that curves upwards to secure the headstock. Some forks come with knobs on the ends for additional security.
Most hangers rotate, so they better caress your guitar's headstock–an essential feature. While some headstocks are parallel with three tuners per side, many of them (particularly electric guitars) have uneven headstocks.
Hangers with locking mechanisms
Some hangers come with an automatic locking system. The design looks similar to the standard hangers, except when you place your guitar on the fork, two levers rise and block the neck from falling forward.
Wall rack hangers
For those who own several guitars, you have two options: buy a lot of individual hangers or a wall rack hanger.
The description is in the name—a wall rack that you can hang your guitars on. They are solid backboards that come with several individual hangers. They're often elegant and sturdy pieces that are made of wood. Depending on the particular hanger, you can store up to five guitars.
Average price.
Like anything, the price of a guitar hanger depends on the quality of the device. A guitar hanger can range from under $10 to $300. Some hangers are made with better materials than others. Many guitar hangers have more intricate designs, offering you more security or the ability to store many instruments. All of these factors determine the cost of the device.
3 excellent guitar hangers you can buy now.
There are tons of guitar hangers available. Here are three of the best you can buy today.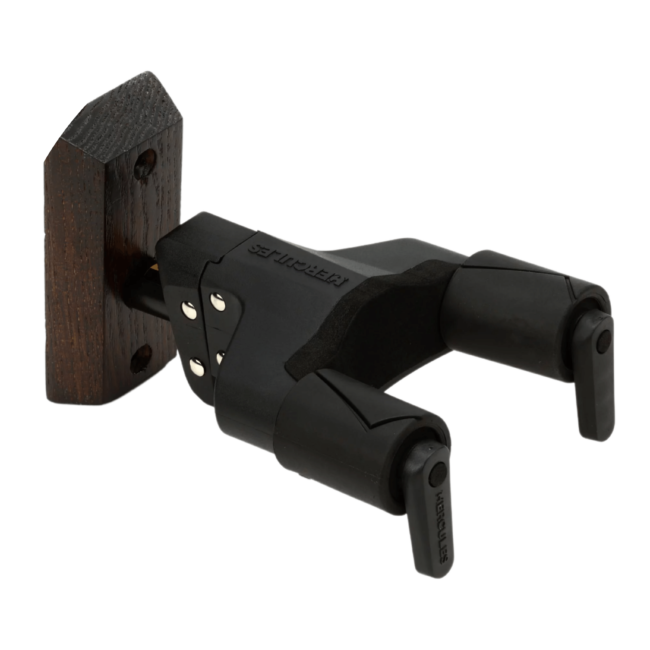 Hercules GSP38WBK Plus
One of the main concerns people have when buying a guitar hanger is the possibility of your precious instrument falling. For this reason, at the top of the list of our best guitar hangers of 2022 is the Hercules GSP38WBK Plus!
This device has an automatic locking system that helps to keep your guitar secure. With an 'attractive' wooden base, it compliments almost any interior. Additionally, the hanger has two rubber pieces that you can attach to the fork, which shortens the distance between each support pillar–allowing you to hand virtually and guitar on it.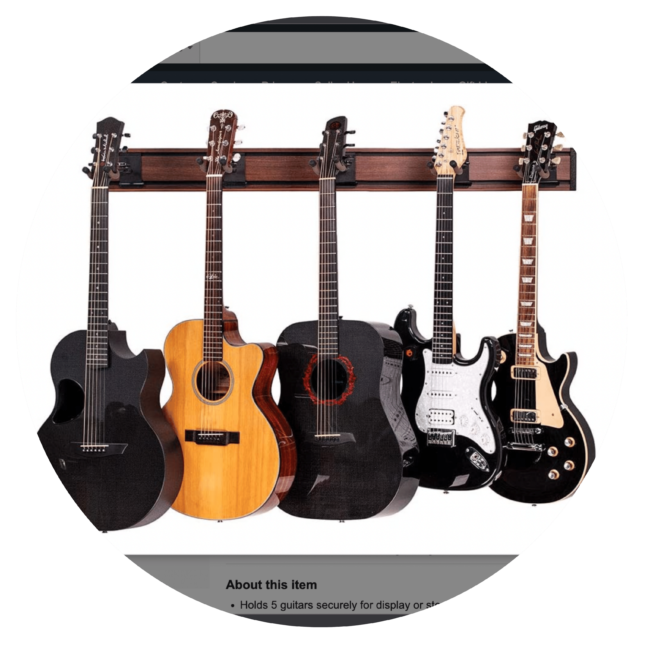 String Wing Guitar Keeper Bundle
The String Wing Guitar Keeper is ideal for people with several guitars. It offers people a secure and convenient way to showcase and store their favorite instruments. This wall mount is handcrafted and comes with five adjustable hangers–ideal for collectors, shop owners, and guitar enthusiasts. And with a lifetime warranty, you rest easy knowing your instruments are in good … hangers.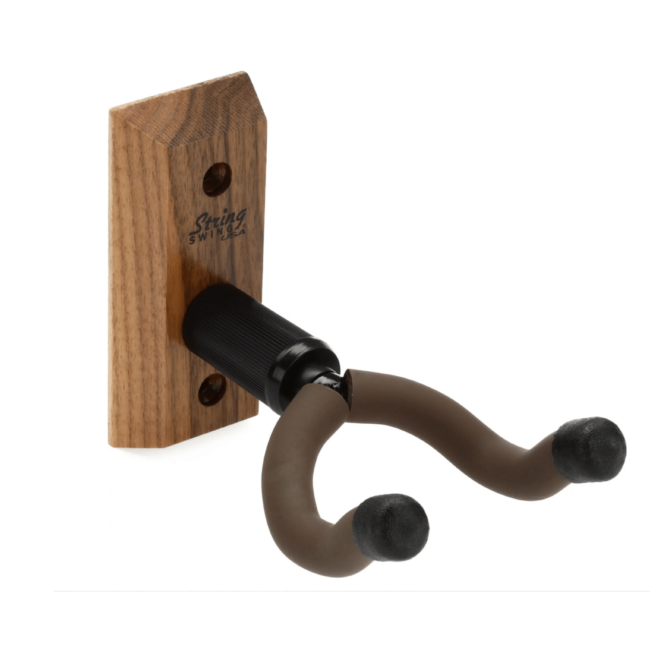 String Swing Hardwood Home and Studio Guitar Hanger
We present the String Swing Hardwood Home and Studio Guitar Hanger for those looking for a practical guitar hanger. It's a durable and simple device, and ingenuity is imbued.
The forks curve upwards, and by doing so, secure your instrument without a locking mechanism. With foam padding for your headstock and quality materials, it's a wall mount that you can depend on.
A guitar hanger is a practical and aesthetic solution for storing your instrument. They're affordable and reliable, clear up a ton of space, and come in all shapes and sizes–so you can find the perfect device for your home.
Practicality, affordability, and reliability are all essential characteristics of any tool. Ideally, your approach to learning the guitar incorporates those values. Simply Guitar is the perfect tool for anyone learning the guitar, allowing you to choose when, where, and how long you practice.
Designed by music teachers, the app offers bite-sized lessons that effectively teach you how to play your instrument, read sheet music, and much more! You can use the program as a supplement to guitar lessons or as a primary source. Give it a try today.
FAQs.