The 6 Best Piano Books for Beginners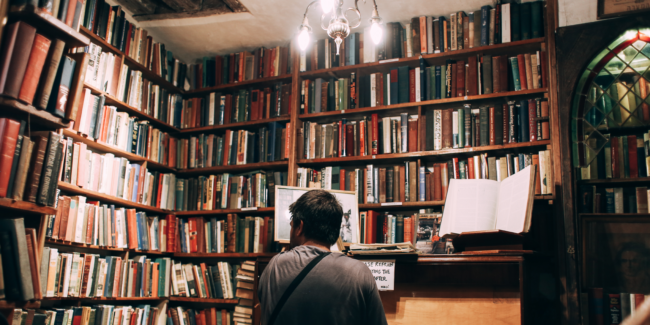 Read this before buying piano books. Find out what to look for and get an idea of the best beginner piano books you can buy!
Seeing someone dance their fingers across the piano keys is quite impressive.
How do you even begin to play like that?
The first thing is – anyone playing with such ease has been at it for a long time!
So, comparing yourself to them isn't fair.
Still, playing the piano can be overwhelming without the proper resources and instruction.
Luckily, there are many resources to consider—from apps like Simply Piano to helpful books full of piano lessons for beginners.
Below is a list of six of the best piano books for beginners. Let's dive in!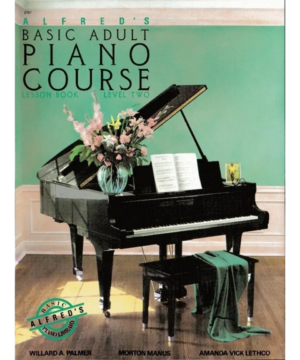 1. Alfred's Basic Adult Piano Course 
We'll start with a book of piano lessons for adults who are just beginning to play the keyboard.
The 'Alfred' brand is well known and trusted in the industry, with a track record dating to 1922.
In Alfred's Basic Adult Piano Course, the approach is specifically for those who want a chord approach. The tunes you'll learn to play are well known, from 'Happy Birthday' to 'Greensleeves.'
It may be more efficient to use the book with the help of a piano teacher. Still, many adults – especially those playing again after years of no practice – find it helpful and enjoyable.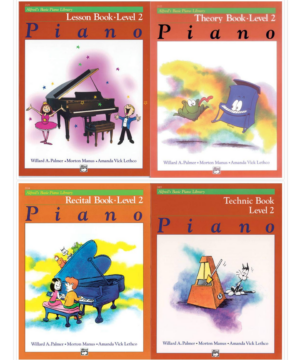 2. Alfred's Basic Piano Library
Some Alfred books are also ideal for kids, even as young as five.
Although Basic Piano Library intends to teach technique, its illustrations are eye-catching, and the book incorporates tunes that are fun to play. This approach keeps children attentive instead of torturing them with monotonous repetition.
And if your kid is a little genius who races through the lessons, there are many more books in the series to move on to next.
Handy tip: these books and many others on our list are also available on Kindle. Easy on your budget AND portable.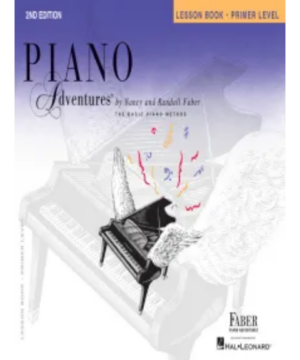 3. Primer Level – Lesson Book: Piano Adventures
Each lesson strategically helps you improve your skill in the Primer Level Lesson Book. You start with basic techniques and review concepts in each class to continuously practice everything without feeling too much pressure.
This one is also part of a wide range of piano lesson books, created by Nancy and Randall Faber, both respected in the industry.
These books are kid-friendly and a great tool to improve your note-reading skills.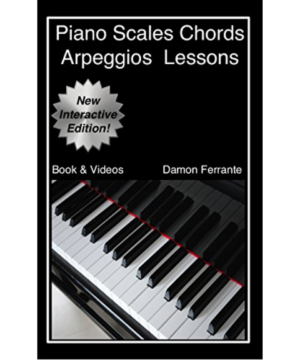 4. Piano Scales, Chords & Arpeggios Lessons with Elements of Basic Music Theory
Many players trust the name of Damon Ferrante, who offers this book on Piano Scales, Chords, and Arpeggios Lessons. It contains 140 lessons and 30 additional classes via video streaming. You'll find courses on everything from piano technique to music theory.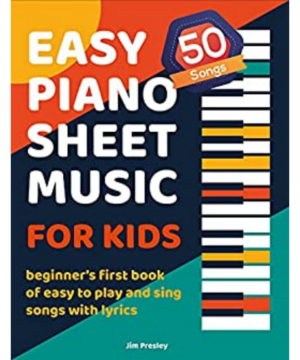 5. Easy Piano Sheet Music for Kids
Another book mainly for kids, Easy Piano Sheet Music for Kids, offers a collection of 40 popular songs to learn from. Each note of every song has clear labels, so children know what to play.
Your kids may have different interests. If you want a book that covers both piano and keyboard playing, this is a must-have!.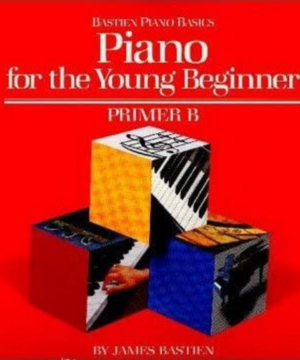 6. Piano for the Young Beginner
A 'best of' list for books on learning piano is incomplete without the famous name 'Bastien.' This piano primer helps children five years or older learn to play. It takes them through the basics, including pre-staff notation. Eventually, they'll be comfortable reading music on the grand staff.
The songs are popular, and their stunning illustrations keep little ones engaged.
If your child enjoys the book, the brand has many more on playing piano for beginners. Add them to your collection, so your little Mozart can keep learning. 
Have you tried one of our top piano books for beginners? Or maybe you could help us add to our book suggestions. Our community would love to hear your feedback!
Want to get a head start? Check out a blog post or two on beginner piano techniques.
FAQs