The 5 Best Piano Apps for Beginners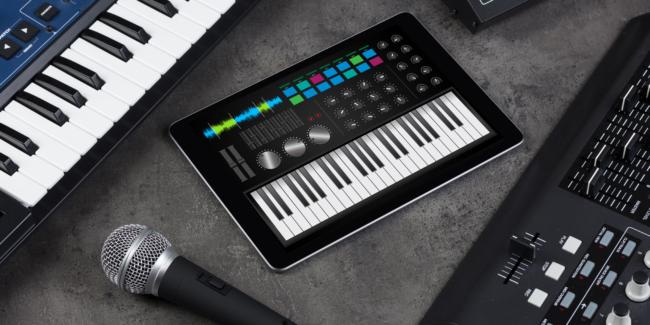 Discover and compare the best apps for beginners to learn piano in 2022. Download your favorite and start learning piano today at your own pace.
The piano is a great instrument to learn. It's fun, relaxing, and will help you develop hand-eye coordination and your brain. There are many piano apps, but the best one is not easy to find.
We have reviewed some of the best piano apps for beginners that we think you should consider if you want to start learning how to play the piano or even if you already know how to play and enjoy an app that will help improve your playing skills.
What kind of music do they want to learn?
Any music theory app would do fine if they want a basic beginner's course. If they want something more advanced, there are different courses available depending on what level their student wants.
Can you use the piano apps offline?
The next thing which needs consideration is whether or not the user has access to an internet connection so that they can download songs from YouTube and other sites. This may seem obvious, but many people don't realize this until after purchasing a product, only for it not to work because they didn't have internet access!
How much do the pianos apps cost?
The next thing to consider is the price of the app. If you are looking for a cheap beginner's course, many apps are available on the market to provide everything beginners need.
However, if you want more advanced techniques, it may be worth spending a little bit more money and getting something with an in-app purchase system. That way, you can access all of your favorite songs without having to pay extra.
There are also some piano lessons where you have to pay monthly or yearly subscriptions, but these tend not to be as expensive as other options.
The last thing is whether or not the app has any other features such as backing tracks, play-along tracks, games, feedback, and progress monitors. These extras can help make learning how to play the piano more accessible and fun.
Check out some Ridiculously Fun Piano Games for Beginners.
So here, we have reviewed our top 5 best piano apps for beginners. This should hopefully help you decide what kind of music you want them to learn and at what level. We hope this list enables you to choose an app that suits your needs and gives you some inspiration when choosing one.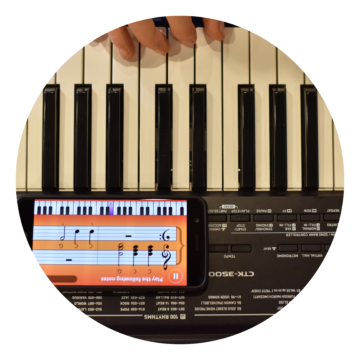 1. Simply Piano
3 months for $59.99, 6 months for $89.99 or 12 months for $119.99
Simply Piano is an app for beginners who want to play the piano. It contains many songs suitable for beginners, and it also has a metronome function so you can practice playing without getting distracted by other things. You can listen to the song while practicing or play along with it.
Simply Piano contains many features:
Learn how each key works with our interactive tutorial! You will see how all the keys work together to produce musical notes. This feature makes it easier for beginners and helps you understand what happens when you press different keys on your keyboard.
Play from over 1500 songs! Simply Piano includes some of the most popular classical pieces ever written, including "Twinkle Twinkle Little Star," "Mary Had A Little Lamb," "Für Elise," and more! These are just some great songs included in this application – hundreds more are available.
Enjoy real-time feedback while practicing – hear your mistakes instantly so you can correct them immediately before moving on to another part of the song. It's like being able to have someone else play along with you while practicing.

No internet connection is required. Simply Piano is entirely offline, meaning you can play songs wherever you are without having to be connected to the internet.
Play along with any song. Simply Piano includes an easy-to-use chord chart that allows users to play along with any of the included songs easily.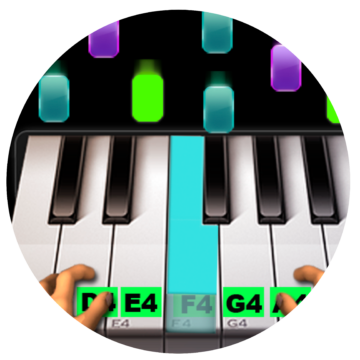 2. Real Piano Teacher 2
Free to download. In-app purchases.
Real Piano Teacher 2 is a computer software program that teaches you how to play the piano. It has been designed by professional musicians and teachers with over 40 years of experience teaching people how to play the piano.
The Real Piano Teacher 2 system consists of four parts:
Learning Mode: A series of video lessons
Game Mode: Compete with friends and family and score on the leader board
Magic Keys Mode: Mix up different instruments and have fun composing music
Freestyle Mode: Another way to get creative and make music with the touch of a key

The system includes traditional and modern music notation, so you can learn to read and play music.
You'll start with their introductory course, which teaches you about playing the piano — introductory notes and chords to more advanced concepts like finger technique and scales. You'll also learn about reading sheet music, so everything becomes second nature when you move on to the intermediate course.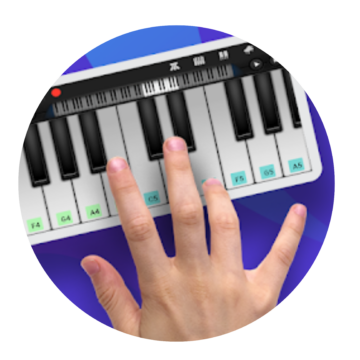 3. Perfect Piano
$5 per week or $99 annually
Perfect Piano is a piano learning app that teaches you to play the piano in just 10 minutes. It's easy to learn and fun to play with, but it also helps your child develop motor skills, hand-eye coordination, and dexterity. Perfect Piano is designed for children ages 3–7, but it can be used by adults too.
Features:
Ten minutes of fun piano lessons every day.
Five different modes to choose from, including the 'Play It' mode, where you can play along with the app and get immediate feedback. This is an excellent way for your child to learn how to play the piano quickly while having fun.
You can also record and save your songs in 'My Songs.' The song library includes popular children's songs such as "Twinkle Twinkle Little Star" or "Jingle Bells." There are over 2,000 unique songs available for download.
Your child will have fun playing these new songs on their iPad/iPhone/iPod touch – perfect for home practice or family parties.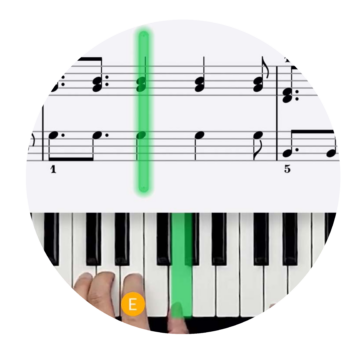 4. Skoove
$19.99 for one month or $120 annually
Skoove is a piano learning app that offers an easy and fun way to practice your piano skills. It is designed for all ages, from beginners to advanced players. With Skoove Piano, you can learn how to play the piano by playing games with different levels of difficulty.
They offer 25 free lessons, but if you want more, you have to subscribe to a monthly subscription. This is a pretty great deal — their virtual guide leads you through each of over 400 lessons.
The premium edition has one-on-one instruction from piano professionals and an AI program that corrects your playing as you go.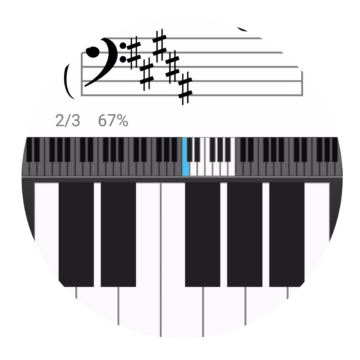 Vivace is a free online course that teaches you how to read music. The course starts with basic notation. Then it gradually introduces more complex information, such as time signatures, key signatures, chord symbols, and more. It has over ten hours of video lessons from professional musicians who are passionate about teaching others.
How does Vivace work?
Vivace works by teaching you all of the basics of playing an instrument through fun games and interactive lessons. You begin by learning about notes, scales, chords, intervals, and some basic musical terms like tonic (the root note) or dominant 7th chord (a chord built from two major 7ths).
As soon as you complete your first lesson on these topics, new ones are waiting for you right after them. That way, there is always something new going on in each lesson.
If you're ready to begin or continue developing piano skills, Simply Piano makes it easy on your schedule. We have 5-minute workouts that keep your fingers nimble and mind sharp. Try it out free today!