The Most Expensive Pianos in the World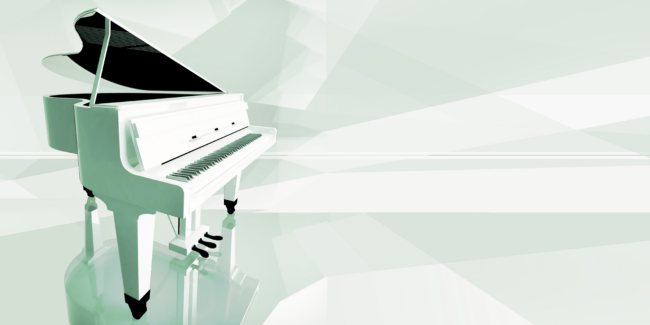 Are you curious about what is the most expensive piano ever? Here is the list of the most expensive pianos in the world in 2022.
If you are in the market for a new piano, you know that a good-quality piano doesn't come cheap. Just for an upright, you can easily pay $3,000 for a low-end upright, and some high-end uprights can cost as much as $25,000. Grand pianos are some of the most expensive keys you can buy for as much as $190,000.
But the most expensive pianos in the world make even grand pianos look cheap by comparison.
Let's look at the pianos with a top-dollar value worldwide and see what factors make them valuable.
Which aspects give a piano value?
Pianos happen to be more expensive than many other instruments on the market. Many of the materials are high quality and can take up to nine months to build pianos. Here are some of the reasons that some pianos cost more.
High-quality materials
Expensive pianos are built with high-quality, exotic wood types. They may incorporate birch, maple, fir, mahogany, ebony, or spruce. These wood types allow the soundboard to resonate. Some pianos may incorporate ivory keys, wood inlays, or precious metals.
The brand
Just like shoes, clothes, and cars, the brand name may influence the cost of a piano. Some brands have made a name for themselves by building quality pianos that satisfy customers and make their way into stage performances. Some of the most expensive brands are Bechstein, Bluthner, Steinway & Sons, Stuart & Sons, Bösendorfer, and Baldwin, among others.
Brands such as Yamaha and Kawai may not belong in the "luxury piano" category. Still, these brands can deliver a durable, good-quality piano. Many pianists are willing to invest in a piano with a solid brand name rather than choosing a cheaper, unknown brand.
Skilled engineers
The more time and effort put into a piano, the more it can cost. More expensive pianos are usually carefully built by qualified engineers. With all the intricate pieces in a piano, it is essential to have skilled workers on the job. A poorly constructed piano can affect its durability and sound quality.
A brush with fame
Pianos also may cost more depending on their history. Some of the most expensive pianos in the world may look rough on the outside. However, if they may have been involved in a well-loved film or owned by a famous musician. In this case, the piano's brush with fame adds intrinsic value.
Let's look at some of the most expensive pianos in the world.
The top 5 most expensive pianos.
While any piano can be expensive, the pianos on this list take the price tag to the extreme. Look at the most costly pianos ever sold and find out what makes them valuable.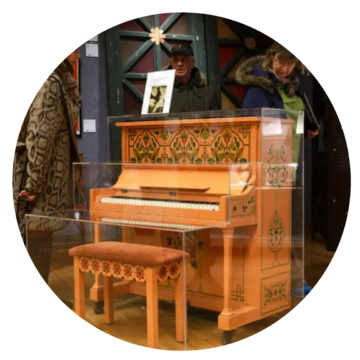 1. Casablanca "As Time Goes By" Piano
$3.4 Million
The upright piano featured in the 1943 film, Casablanca, became the most expensive piano ever sold. This piano takes the stage in many well-loved scenes in the film. Sam sings the song "As Time Goes By" at this piano, which is the love song of Humphrey Bogart's and Ingrid Bergman's characters. This song is a classic next to Humphrey Bogart's unforgettable line: "Here's looking at you, Kid." The piano is present in a few key scenes and is a symbolic part of the film.
Dr. Milan owned the famous piano for years before selling it at Bonham's auction house to an anonymous buyer. The price tag included a photograph signed by Humphrey Bogart and the chewing gum stuck under the keyboard (possibly from one of the actors in the film). This upright, wooden piano is decorated with intricate designs and has only 58 keys.
The sound quality of this famous piano remains a mystery since nobody played it in the film. Instead, a pianist off-stage played the song while the characters acted out their parts.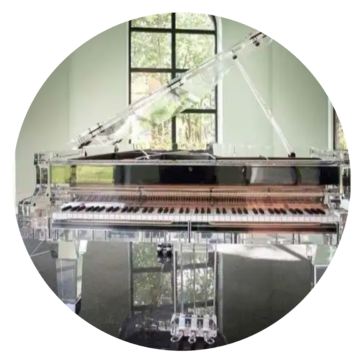 2. The Heintzman Crystal Piano
3.22 Million
The Heintzman Crystal Piano gets second place among the most expensive pianos in the world. While most crystal pianos are made from acrylic, the rumor is that this piano was crafted entirely from crystal. Its transparent case is stunning to view and shows off the inner workings of the keys. The Japanese pianist Lang Lang played the Yellow River Cantata on this piano in the opening ceremony of the Bejing Olympics in 2008.
Since this piano is too fragile for regular use, it was retired after this one use. It sold for 3.22 million at auction.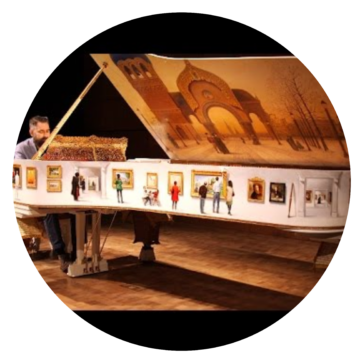 3. Steinway & Sons "Pictures at an Exhibition"
$2.5 million
The Pictures at an Exhibition piano references a musical piece written in 1874 by the Russian composer Modest Mussorgsky. Paul Wyse painted this Model D Steinway in intricate detail. Looking closely, you can see a portrait of Mussorgsky amongst cuckoo clocks and Russian scenery.
So far, no one seems to have put down the cash to bring this fantastic work of art home. For now, it is waiting in Steinway's vault until the perfect buyer comes along. For the tune of 2.5 million dollars, you could own the most expensive Steinway piano and the third most expensive piano in the world.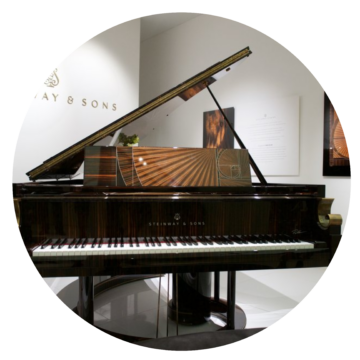 4. Steinway & Sons Fibonacci
$2.4 million
Steinway seems to have several pianos on the top 5 most valuable pianos. This Fibonacci piano was built to honor the making of Steinway's 600,000th piano. It took over four years and 6,000 hours to make it right.
This limited edition piano was built by Frank Pollaro using Fibonacci's "Golden Ratio" as inspiration. The wood veneer is placed by hand to look like a three-dimensional spiral design. The long hours put into this piece and the expensive wood pieces are reflected in its $2.4 million price tag.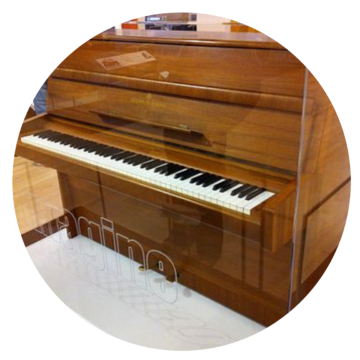 5. John Lennon's Steinway & Sons Model Z
$2.37 million
John Lennon bought this simple-looking Steinway Model Z piano in 1970. The wooden piano only cost him £1,000 at the time. However, this piano only appreciated in value. In 2000, George Michael outbid Robbie Williams and other musicians to buy this piano for a stunning $2.37 million. Not only was this piano played by a master musician, but John Lennon also used these unassuming keys to write his classic song Imagine and other singles. It is even autographed with a cigarette burn mark from the Beatle's musician.
The famous Model Z piano returned to the Strawberry Field exhibition in honor of John Lennon's 80th birthday in 2020.
While owning one of the most expensive pianos in the world might not be a realistic goal for everyone, the world of music is open to a variety of budgets. If you are interested in playing an instrument but don't have thousands of dollars, you can Learn to Love Playing Music for Less.
Instruments like recorders, tambourines, xylophones, and keyboards are more affordable for the average household. Even John Lennon's piano was a relatively cheap instrument when he bought it. However, the touch of a master pianist and musical artist gave a regular piano its high-dollar value.
Whether you bring home a piano that is fit for a king's palace or find a more budget-friendly option, anyone can learn to play music.
On the other hand, save time and resources with the Simply Piano app that teaches you piano in 5 minutes a day.
FAQs.